Welcome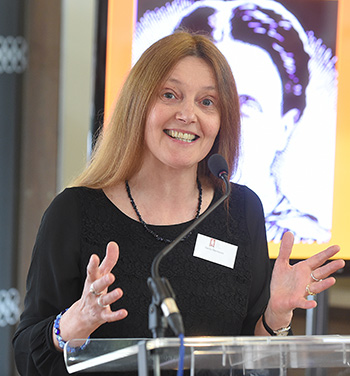 Gerda Stevenson, actor/ writer/ director/singer-songwriter, trained at R.A.D.A., London, winning the Vanbrugh Award. She has worked on stage, television, radio and film throughout Britain and abroad. In 2014, she was nominated as one the Saltire Society's OUTSTANDING WOMEN OF SCOTLAND. From the Stevenson family of musicians (her father the composer/pianist Ronald, sister composer/harper Savourna, and niece composer/fiddler Anna-Wendy), Gerda is known for her singing in many theatre productions. She was nominated in 2014 for the MG ALBA TRAD MUSIC AWARDS, in the SCOTS SINGER OF THE YEAR category. With support from Creative Scotland, a highly acclaimed CD of her own songs, NIGHT TOUCHES DAY, was released in 2014 (Gean Records, produced by Mattie Foulds), her vocals accompanied by an array of fine Scottish musicians: James Ross, Konrad Wiszniewski, Inge Thompson, Seylan Baxter, Rob MacNeacail, and Norwegian multi-instrumentalist Kyrre Slind.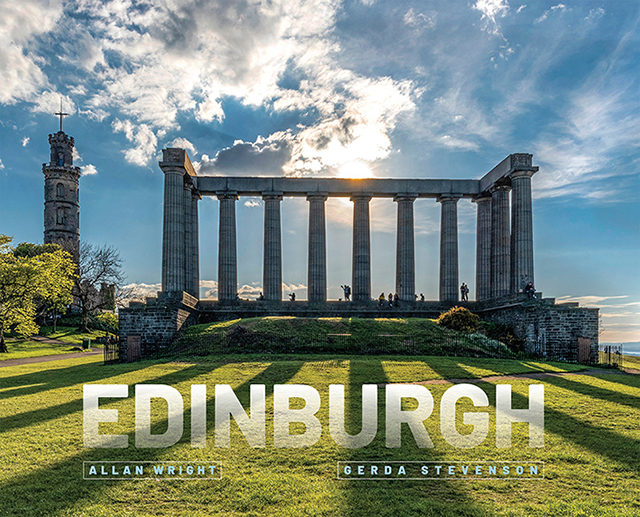 EDINBURGH - photographs by Allan Wright, with a personal introduction and poetry by Gerda Stevenson (Allan Wright Photographic, 2019)
'A stunning tribute to that magnificent old hypocrite, the city of Edinburgh.' RICHARD HOLLOWAY.
'Fabulous, intimate portrait of Edinburgh in new book with a personal introduction and poems by Gerda Stevenson of 'Quines' fame, matching images by photographer Allan Wright. Not the tourist's view, nor an uncritical, gushing tribute. Perceptive, spirited and loving.' LESLEY RIDDOCH.
'Stunning portrait of Edinburgh. The book is brilliant. Buy it.' THE NATIONAL.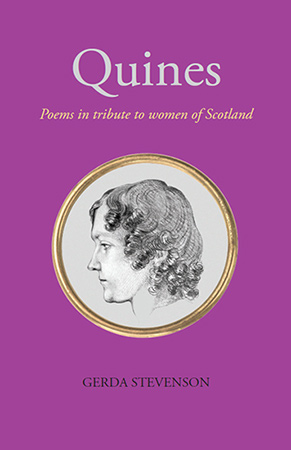 QUINES - poems in tribute to women of Scotland, published by Luath Press, 8th March, 2018, International Women's Day.
In her second poetry collection, QUINES, Gerda Stevenson charts the contribution made to Scottish history and society by some remarkable women of Scotland - singers, politicians, a fish-gutter, queens, a dancer, a marine engineer, a salt seller, sportswomen, scientists, a whole football team!, and many more. (see more detail)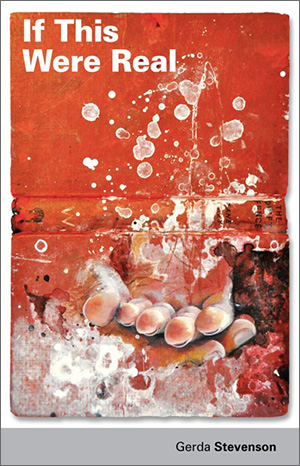 She is one of the MADGE WILDFIRE trio,with Patsy Seddon and Kathy Stewart.
In 2011, Gerda was nominated by the League of Professional Theatre Women (New York) for the Gilder/Coigney International Award. Her many film and TV appearances include BRAVEHEART, MIDSOMER MURDERS, HEARTBEAT, THE BILL, and TAGGART. She received a BAFTA Scotland Best Film Actress Award for her performance in Margaret Tait's feature film BLUE BLACK PERMANENT, and has been nominated twice for the Critics' Awards for Theatre in Scotland.
Founder of Stellar Quines, Scotland's leading women's theatre company, and Associate Artist of Communicado, she's also a trustee of the Scottish International Education Trust, and a Scots Language Ambassador for Education Scotland.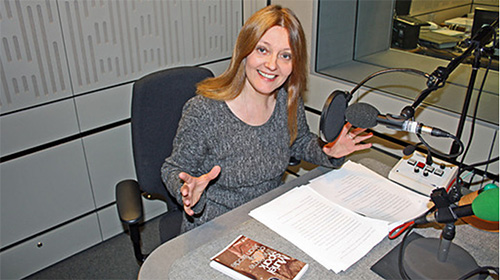 Gerda at BBC Broadcasting House, London, recording The Prime of Miss Jean Brodie, for BBC Radio 4, Book at Bedtime, 2013.
Inside & Out - the art of Christian Small
with an introduction and poems by Gerda Stevenson (also editor)
"One of the most beautiful books ever published in Scotland." The National
www.christiansmall.co.uk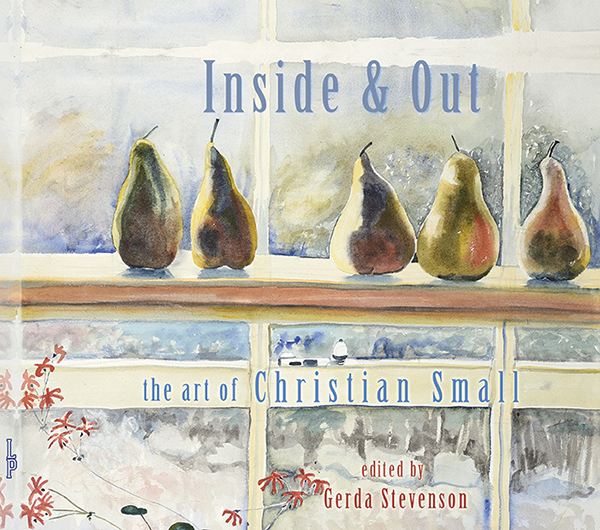 She has written extensively for radio and is regularly heard in BBC Radio 4's popular PAUL TEMPLE MYSTERIES, playing Steve, feisty wife of the eponymous hero.
She performed in, and directed her stage play FEDERER VERSUS MURRAY (published by prestigious American literary magazine SALMAGUNDI), touring the production toNew York in 2012, as part ofthe Scottish Government's NYC SCOTLAND WEEK celebrations.
She is a visiting lecturer at Glasgow University, where her writing is studied as part of the Contemporary Scottish Literature course.
Gerda's poetry collection, IF THIS WERE REAL, (pub. Smokestack Books, 2013) was reviewed in The Sunday Herald as: "The best of the new in contemporary Scottish poetry - not to be missed."
(below) Gerda in conversation with Dave Anderson about Federer versus Murray. You can see Gerda being interviewed by David MacLennan at Oran Mor here on You Tube
gerda stevenson.mp4 from Staging the Scottish Court on Vimeo.
Photographs on this website by:
Andrew Wilson | Richard Campbell | Graham Hart | Sean Hudson | David Lyon | Douglas McBride | Murdo McLeod | Barbara McDermitt | Eamonn McGoldrick | Murdo MacLeod | Gerda Stevenson | Leslie Black