Directing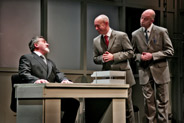 The Memorandum 2006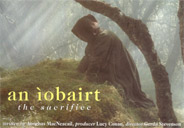 an iobairt 1994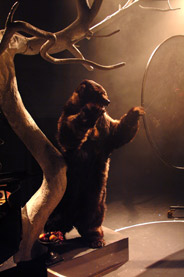 Without A Trace 2002
THE STORM WATCHERS " a film: written by George Mackay Brown, directed by Gerda Stevenson.
During lockdown, 2021, Gerda was commissioned by the St Magnus International Festival to direct a film of George Mackay Brown"s play THE STORM WATCHERS, to mark Mackay Brown"s centenary (17th October, 2021). Click on Gerda"s News page on the menu bar above to find screening dates.
"An astonishingly powerful short film, full of haunting performances, and visual imagery that captures the spirit of place in Brown"s poetry with extraordinary vividness."
Joyce McMillan, The Scotsman
"The Storm Watchers by George Mackay Brown - director Gerda Stevenson has made a beautiful short film of the play, for the St Magnus International Festival. The camera angles are really impressive, filmed with such economy. It"s not just close-ups of the women in their homes, there"s beautiful footage of the starry night, the rocks, the wild sea. It"s brilliant."
Samira Ahmed, "Front Row", BBC Radio 4.
"It must be mentioned how well this play has been adapted for the screen. What was originally a series of monologues from the various female characters has now been juxtaposed with striking black and white cinematography of the Orkney land, sea and sky. This " along with an original and chilling score from festival director Alasdair Nicolson " adds new depths to the piece as all elements combine to create a growing sense of foreboding and dread. The Orkney dialect reigns supreme in this play, as a cast of local actresses deliver Brown"s lyrical poetry with subtle and delicate force. The result is an open, vulnerable, and deeply moving performance from each of Orkney"s home-grown performers. Each character draws you in " as if you were in a room with them. The actors filmed themselves on mobile phones during lockdown in their own homes, allowing for intimate indoor moments of dialogue in between the outdoor scenes in which time-lapses revealed Orkney stars racing across a tall night sky, and subsea cameras looked down within the swelling shoals."
Adam Johnston, The Oracdian
https://www.stmagnusfestival.com/online-events/storm-watchers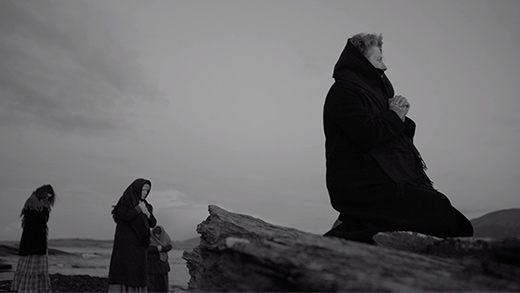 "Under the direction of Gerda Stevenson, from beginning to end, this is a lucid and poetic production, full of humanity and honesty, opening our eyes to the on-going conflict between art and science, and becoming a philosophical debate on the value of sight. Believe it. See it."
The List, 2002, reviewing WITHOUT A TRACE, by Carol K. Mack - Sounds Of Progress
2016 - Mischief, by Ellie Stewart, directed by Gerda Stevenson for Oran Mor, Glasgow, touring to Traverse Theatre , Edinburgh.
2015 - Watching, an opera for children about sleeping, University of Edinburgh"s Music in the Community, a promenade production at the Royal Botanic Garden in Edinburgh.
2014 - Skeleton Wumman, written and directed by Gerda Stevenson for Oran Mor, Glasgow, touring to Traverse Theatre, Edinburgh and West Yorkshire Playhouse, Leeds.
2012 - Federer versus Murray, written, directed and performed by Gerda Stevenson (with Dave Anderson and Ben Bryden) tours to 59E59 Theatre, New York, the play published by Salmagundi, USA.
2011- Federer versus Murray, written, directed and performed by Gerda Stevenson (with Dave Anderson and Chris Harvey), runner-up for Best Scottish Drama on the Edinburgh Fringe.
2010 - Federer versus Murray, written and directed by Gerda Stevenson, for Oran Mor, Glasgow, shortlisted for the London Festival Fringe Theatre Writing Award
2007:

The Inquisitor

by Peter Arnott, for ORAN MOR, Glasgow.
2006:

Brace Position

, by Rona Munro, for ORAN MOR, Glasgow
2006:

The Memorandum

, by Vaclav Havel, for COMMUNICADO.
2005:

The Pentlands At War

, PENTLANDS WRITERS' GROUP (National lottery).
2004 and 2005:

Hieroglyphics

, by Anne Donovan,

The Price of a Fish Supper

, by Catherine Lucy Czerkawska,

Two

by Jackie Kay,

Short Spin

by Maite Pérez Larumbe, and

Wheesht

by Victor Iriarte, all for ORAN MOR, Glasgow .
2002: SOUNDS of PROGRESS :

Without A Trace

, by Carol Mack.
2001:

Kabuki Macbeth

. Education project in collaboration with the Scottish Chamber Orchestra and the Royal Opera House
1999:

The Green Lady of Balconie

, a multi-media story-telling drama, with music, video and dance, for FEARAINN DOHMNUILL ARTS.
1998:

An Turus

, an opera by William Sweeney, for PARAGON ENSEMBLE at Celtic Connections Festival, Glasgow.
1997:

The Crucible

by Arthur Millerat the R.S.A.M.D .
1995 and 1996:

Refuge

, by Janet Paisley (Peggy Ramsay Award,) and

The Seal Wife

, by Sue Glover for Stellar Quines Theatre Company.
1994:

An Iobairt (The Sacrifice)

, a short film in Gaelic for BBC Scotland, (awarded Honourable Mention at Palm Springs International Short Film Festival, and a BAFTA award for Best Film Score, 1995).
1987:

Uncle Jesus

, by Peter Nardini, Edinburgh Festival Fringe.
Gerda has commissioned and directed many programmes for BBC Radio Scotland, working with established Scottish dramatists such as Donald Campbell, Alan Spence, Janet Paisley, and Anne Downie.

She has run many acting, writing and story-telling workshops in schools and drama colleges across Scotland.
Below are a few images from Watching (2015)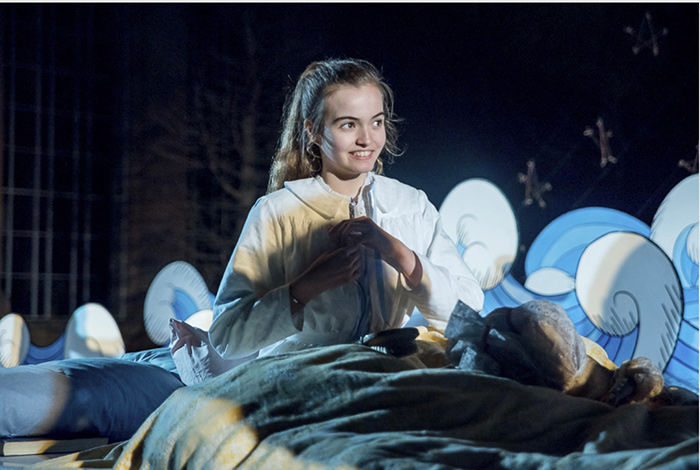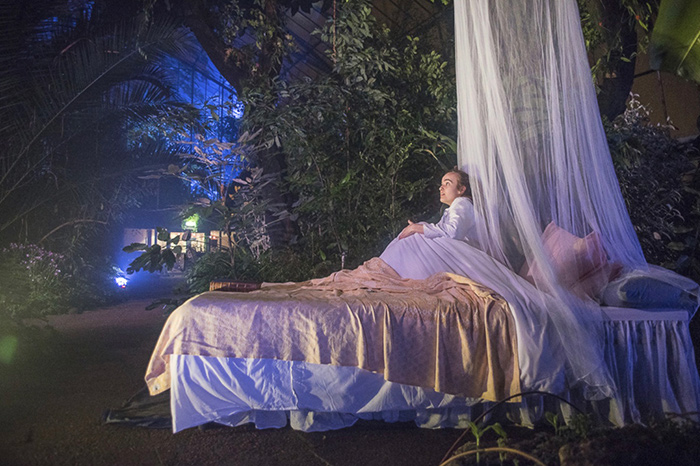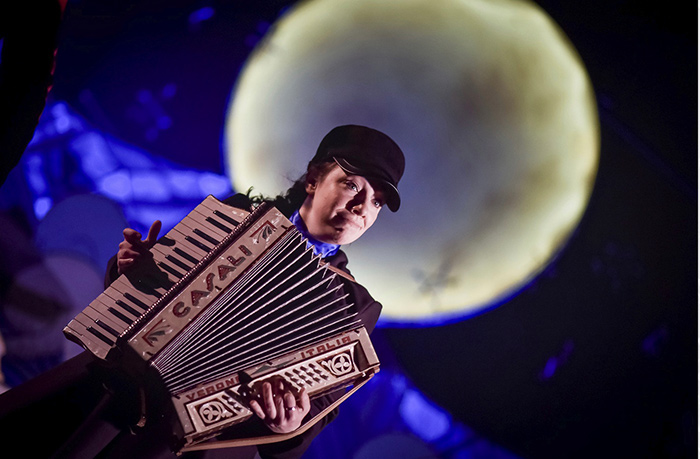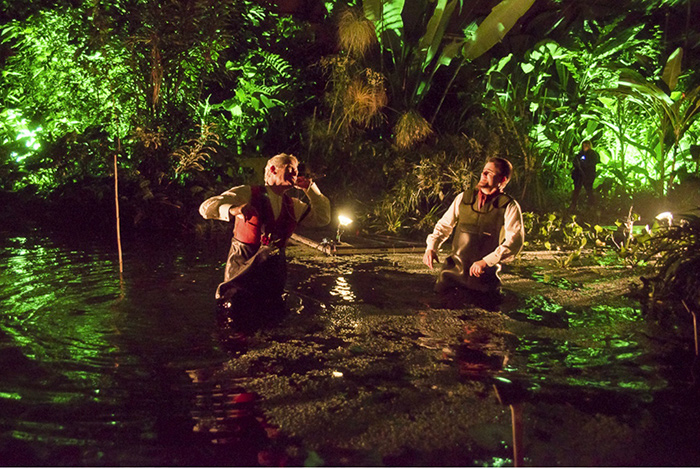 See more on Watching